When I was four years old my youngest sister suddenly got sick.  My mother was in the hospital with her for much of that whole year.  At four I only knew that mommy wasn't home alot.  I didn't really understand what was going on.

Five years later I finally understood what was really going on when my mom was at the hospital.  Sara was well by then and my other sister, Katie, was diagnosed with a mild case of asthma. 

Three years after that Katie's mild case of asthma became a very rare type of asthma.  She first stopped breathing at school.  No one told me what was going on.  The reason- the only way I found out was because I overheard two teachers talking about why we had to take a different way to our classroom.  I was scared and confused.  A few weeks later Katie had a second Cardio- Respiratory Arrest.  This means her heart stopped working when she stopped breathing.  She was taken to the hospital.  She stayed there for two weeks.  I had to live at my aunt's house.  Every night I cried myself to sleep because I thought that no one cared about me, that I was not important, that the only one who listened to me was my stuffed bear.  I was so lonely and frustrated.  I started this web site so that I may be able to help others in this same situation, and to let them know that they are truly not invisible to all- SOMEONE DOES CARE!!!!! 

A place of support for siblings of children with chronic or life-threatening illness.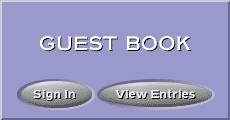 This page was last updated on: April 6, 2005